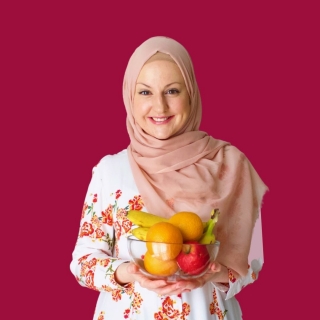 Nadine Sommer
PCOS Health Coach
"You can only see well with the heart; the essential is invisible to the eyes." (The Little Prince)

Bio
***please pm me to book sessions if you are unable to make it within the times provided***
I am a PCOS Health Coach helping women create a sustainable PCOS-friendly lifestyle using a holistic and natural approach to healing through targeted lifestyle shifts including diet, stress-management, self-care, exercise and supplementation. 
I usually work with women long-term, at least 2 to 3 months (6 to 12 sessions) to achieve goals such as weight loss, restoring ovulation and fertility, healthy skin and hair, overcoming cravings and regaining energy.
Some focus areas include goal setting and creating an unstoppable mindset, addressing blood sugar imbalances (such as insulin resistance), inflammation, gut health, detoxification, underlying thyroid conditions, sleep, stress-management, exercise and getting support.
I provide my clients with a variety of handouts, videos and a PCOS-friendly recipe book.
Country
United Arab Emirates
Assets
Education
BA Pre-Primary and Primary Education, PH Bern, Switzerland
Integrative Nutrition Health Coach, IIN, New York, USA
Hormonal Health Course, IIN, New York, USA
Work experience
Primary School Teacher
PCOS Health Coach, Business Owner MY HAPPY OVARIES
Services
Psychological Counselling
Stress/Time Management
Life Counselling
Denominations of Students