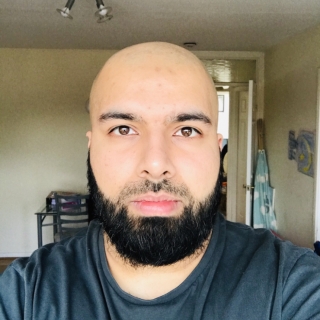 Sultan Karim, ACA
Trader / Chartered Accountant
Banking and Finance professional, 12 years

Bio
Having qualified as a Chartered Accountant from a Big 4 firm in 2012, I worked on the most exciting M&A deals in the London market.

From 2013 to 2016, I worked for a £100m hedge fund sitting alongside the Portfolio Manager, trading the financial markets and generating the best trade ideas. We focused on all asset classes, but primarily on Equities and Bitcoin. The fund is now valued at £225m. 

Since 2016 I have been working for an Investment Bank alongside launching the Institute of Halal Trading (IHTPM.com). My halal trading course focuses on emulating the professional traders, but in a halal way. There is a focus on Trade Idea Generation, Risk Management, Technical Analysis, Fundamental analysis, Psychology and Self-awareness. There is simply no other course for Muslims that teaches what I teach - the real professional way.
I want to help other Muslims avoid the pitfalls that I encountered, and am happy talk anytime :)
Get in touch!
Assets
Education
ICAEW ACA - Chartered Accountant
Chartered Financial Analyst Level 1
BSc Hons Economics (2.1)
4 A Levels (AABB)
10 GCSE's (7A*'s and 3A's)
Work experience
KPMG
Hedge funds
Investment banks
Private Equity firms
Awards
Bloomberg top 1% aptidude test
Services
Financial Guidance
Mutual/Equity Funds (Stock Market)
Venture Capital
Halal/Ethical Investing
Financial Advising
Halal/Ethical Accounting
Loans
Denominations of Students