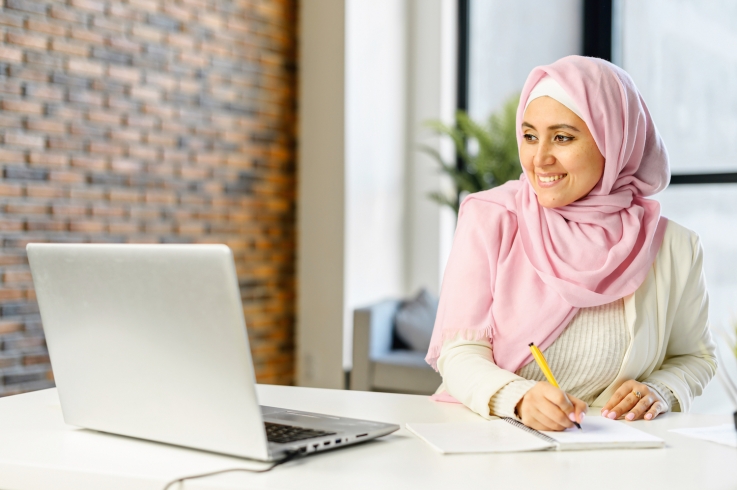 How Can I, as a Member, Benefit from Faith Consulting? 
What is Faith Consulting? Faith Consulting in a broad sense is the first video consulting platform in the world for Muslim providers. Now what does that mean exactly? We connect Muslim professionals to Muslims worldwide. Whether you're looking for a psychologist to talk about your mental health, or a financial advisor to talk about halal investing, we got you covered. Especially for Muslims in the western society, it is very difficult to find like minded and qualified consultants/professionals who also understand your religion and culture. It may be difficult to find these individuals in your area and even if they're available near you, you worry about being "exposed" or "seen" asking for any sort of help.  We are here to help ease your mind and offer the professional help or advice that you deserve. Our Muslim providers are located all over the world from Canada to London to Africa. Book a session with someone who understands your concerns whether from a religious standpoint or cultural point of understanding. FC was created to meet the needs of millions of Muslims worldwide who may not have access to the right resources for their affairs.
As a member on Faith Consulting you have access to our free forum and the chance to book with multiple Muslim professionals from all over the world. We also offer our members packages that help save money when booking multiple sessions with either the same or different providers. On Faith Consulting you're protected because you can attend the sessions via video on the platform. You don't need to worry about looking for a professional in your area because you'll have the chance to book with providers from across the globe. Get the help you  need at the click of a finger. Become a member and book your first session at Faith Consulting today!
Written By Anan Helwih