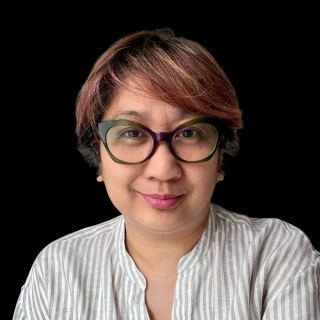 Coach Adila Amiruddin
Expatriate & Life Transition Coach MWC & SOIF Certified Coach
Grow with me! Book a session and have a meaningful conversation with me
English
,
Indonesian
,
Malay

Bio
Sometimes we wonder what's our purpose in life. Uncertainties comes, we want to make an impact on our lifestyles.
I'm Adila, I'm a "Nomad Mom". I have been living an expatriate life for over 20 years, with 2 children in my tow. I've lived in multiple countries within Asia and Indonesia have been my base since 2017.  This lifestyle has taught me to adapt to different situations, had a fair share of pleasant and some unpleasant ones too, but they're all valuable experiences. 
Diagnosed with a brain tumour in 2015 while living in China and Scoliosis in 2020 here in Indonesia, I understand the difficulties of being in constant pain but still having to live my life. Moving from country-to-country is another challenge that I treasure.
If you want to overcome difficulties and accomplish meaningfulness, such as life fulfilment, spiritually, career or life adaptation especially in new environments, home or abroad, I am your Transition Coach. Your Expat Coach. My goal is to help women overcome their challenges. Together, we'll assess your value and find a clearer reality for you. 
Grow with me!
Assets
Education
Methodist Girls's School,Malaysia - High School
University of Technology MARA, Malaysia - Cert in Travel Operations
JICA Looks East Prog, Japan - Tourism
Work experience
1990-1992 Exec at Travel Agencies
1992-1997 Malaysia Airlines - Flight Attendant
1997-2002 Astro Broadcast Centre, Exec Front of House and Floor Manager
2002-2003 Part time early education English teacher
Services
Psychological Counselling
Comprehensive Family Support
Motherhood Support
Denominations of Students