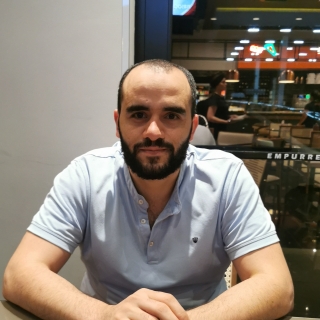 Ahmed Elbahrawy
Arabic Teacher & islamic studies for non- Arabic speakers
Teacher, researcher, translator, consultant
English
,
Arabic
,
Portuguese

Bio
Knowledgeable,  Arabic instructor with over 10 years of experience teaching in the gulf. and Brasil . Committed to student-centered teaching with a focus on tailored lesson plans that cater to individual learning styles and methods. Strong interpersonal communication skills and a deep commitment to understanding students' unique challenges with language learning. Detailed knowledge of Arabic cultures and practices, and a deep understanding of the Arabic language, including its roots, history, grammar, and syntax. Familiar with the difficulties of introducing students to a new alphabet and a system of speaking and writing they have never encountered.
Talking 3 languages
1- Arabic ( native) 
2- English
3-português
Assets
Education
Faculty of commerce, English section
Work experience
17 years in teaching Arabic language & islamic studies
Languages
English
Arabic
Portuguese
Services
Islamic Services
Islamic Studies
Arabic Language
Financial Guidance
Financial Advising
Halal/Ethical Accounting
Childhood Islamic Education
Qur'an Studies - Memorization, Tajweed etc.
Arabic Language
Hadith Lessons
Islamic Manners & Etiquette
Denominations of Students