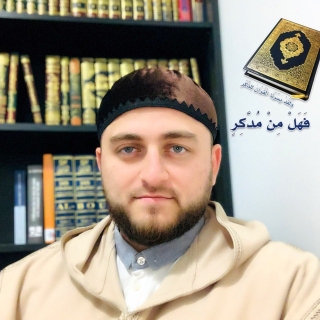 Hafiz Albakov Azamat
Imam, public speaker, teacher
Quran teacher with 10 years experience
English
,
Arabic
,
Chechen
,
Dutch
,
French
,
Russian

Bio
Professor ALBAKOV has been teaching Islamic sciences for more than five years in different institutes. He has accompanied hundreds of students in learning the Quran by offering courses in Hifz, Tajwid, Ulum-ul-Quran and Tafsir.
He is also imam at the Ummaty mosque in Mulhouse, giving Friday sermons and leading tarawih.
– Ijaza Coran  in 10  qiraat  from Shatibiya and Dourrah
– Ijaza Coran in riwayat Warsh
Assets
Education
High school
College equivalent, french BTS
Ijaza in Riwayat Warsh
Ijaza in 10 Qiraat
Work experience
Imam Khateeb in french city Mulhouse
Imam leading Tarawih in different cities since 2010
Teacher of Quran and it's sciences in different institutes since 2015
Awards
Winner of the national french hifz competition (bourget)
Languages
English
Arabic
Chechen
Dutch
French
Russian
Services
Islamic Services
Islamic Studies
Arabic Language
Majlis/Halaqa Services
Childhood Islamic Education
Qur'an Studies - Memorization, Tajweed etc.
Arabic Language
Seerah & Storytelling
Five Pillars of Islam
Hadith Lessons
Islamic Manners & Etiquette
Denominations of Students