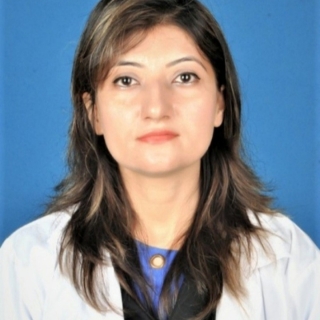 Anbreen Zafar
Clinical Psychologist
A healing touch to heal you completely.

Bio
Mental Health Professional ( Screening, diagnosis & treatment/Students Mental well-being, Career Counseling/ Clinical/ Social work/ Behavioral health/ Relationship issues/Anger Management/Stress Management. I have 5 years of experience.
Pasion to work as a trained mental health professional to help emotionally disturbed and mentally ill people in resolving their issues by using psychological means with the object of removing, modifying or retarding the existing symptoms and mediating the disturbed pattern of behaviour and trying to influence and bring required positive changes in their behaviours by using my professional capacity and to develop positive personality growth.My strength is my commitment towards work.
Services
Psychological Counselling
Post-Marital Counselling
Pre-Marital Counselling
Marriage Growth
Comprehensive Family Support
Anger Management
Stress/Time Management
Anxiety and Depression Counselling
Teen Mentorship
Motherhood Support
Abuse Counselling
Life Counselling
Denominations of Students