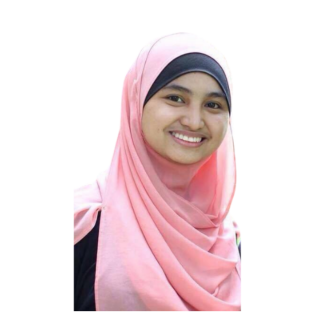 Anna Tajminah Basman
Mental Health Specialist
PhD Psychology (candidate), International Islamic University Malaysia

Bio
Anna Tajminah has been a mental health specialist for almost 10 years now.
For more than six years, she taught Psychology to university students while volunteering as a psychosocial support specialist and psychological first aid (PFA) trainer in disaster-affected areas.
She has delivered talks and trainings not just in her home country, the Philippines, but also in Thailand, Malaysia, and in more than five states in the US. Virtually, she has conducted mental health talks before crowds from the USA, UK, Japan,  India, Singapore, Canada, Algeria, Morocco, Pakistan, and  Malaysia.
She began her PhD studies in Psychology at the University of the Philippines (UP Diliman) and is currently continuing it at the International Islamic University Malaysia (IIUM) with posttraumatic growth as her research focus.
Assets
Education
PhD Psychology (candidate)
Master of Arts in Islamic Studies
Bachelor of Arts in Psychology
Work experience
Mental Health Specialist
Psychology Professor
Services
Psychological Counselling
Anger Management
Stress/Time Management
Anxiety and Depression Counselling
Denominations of Students