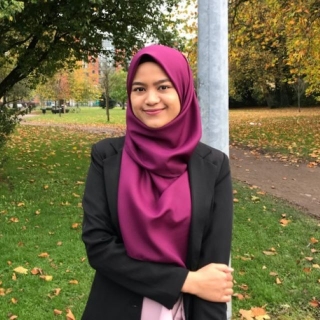 Aqiela Hadi
Resume Reviewer & Career Coach
We do not need magic to transform our world. We carry all of the power we need inside ourselves already.

Bio
Making a powerful and compelling resume is actually easy when you know the right tricks. A resume is your ticket to get interview invitations. My resume reviewing journey started when friends started reaching out to me for assistance. Alhamdulilah, they all managed to get to interview and securing job placements. I believe the best resume is the one that is "tailored-made". Reach out to me if you need help in your resume writing and follow me on LinkedIn to know more about how I help my participants in their job-seeking journey! Apart from resume writing, I provide various other services such as: Tutoring, Marketing Consultancy and Business Consultancy services. 
Feel free to connect with me via my social media accounts:
LinkedIn : https://www.linkedin.com/in/ameera-aqiela-abdul-hadi-17b630153/
Instagram :https://www.instagram.com/macherieaqiela/?hl=en 
Assets
Education
Bsc Environmental Science from University of Manchester, UK
11 A's SPM
Work experience
Digital Marketing Associate
Digital Marketing Executive
Freelance - Resume Reviewer
Freelance - Marketing Coach
Awards
Malaysian Government Scholarship Award
Services
Childhood Islamic Education
Qur'an Studies - Memorization, Tajweed etc.
Business
Business Consulting
Career Counselling
Marketing Consulting
Denominations of Students