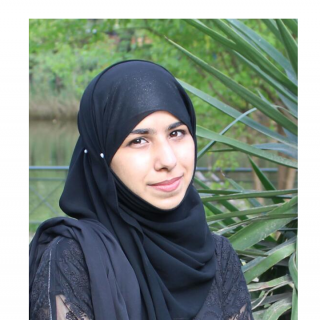 Areeba Amanat, SLP/T, Psy
Speech-Language Pathologist/ Therapist, Mental Health Expert
Speech, Language & Swallowing expert | Rehabilitation Psychologist | Research. Typically replies within 24 hours.

Bio
I am an MS educated in Speech-Language Pathology/ Therapy, with a background in Rehab Psychology. I have an experience of working with variety of ages, disorders and severity levels in my professional domains, both under extensive supervision as well as independently. I am also a member of Speech Hearing Association of Pakistan (SHAP).
In a therapy session, I believe that rapport building is a key to client's motivation towards progress. I like to use hierarchy/ protocols/ evidence in my sessions. My motto is 'Progress Never Stops'
Key Competencies:
Experience with both local & international clients regarding psychological concerns. 
Rehabilitation Psychology (don't work with addictions) 
Assess and treat:

Speech Sound Disorders
Fluency Disorders (Stuttering/Cluttering)
Language Disorders
Feeding/Swallowing Disorders
Voice/Resonance Disorders
Accent modification 
Psychological Counseling Cases
Assets
Education
Bachelor of Science - Psychology. Foundation University Rawalpindi Campus, Pakistan
Master of Science in Speech Language Pathology/ Therapy (SLP/T). Riphah International University, Islamabad, Pakistan
Work experience
Tele-therapy in Psychology. Since 2017
Rehab Psychology - Formal Training from AF Institute of Rehab Medicine, Rawalpindi, Pakistan
SLP PG Trainee in Riphah Rehab and Research Centre, Pakistan Railway General Hospital, Rawalpindi.
SLP Department CDC, FRAHS, Riphah International University, Islamabad, Pakistan
Teletherapist SLP. Since April, 2020
Researcher
Content Writer.
Dealt with cases of abuse and harassment in the past on volunteer basis
Consultant Psychologist & SLP/T at NEST, Pakistan
Services
Psychological Counselling
Anger Management
Stress/Time Management
Motherhood Support
Life Counselling
Denominations of Students