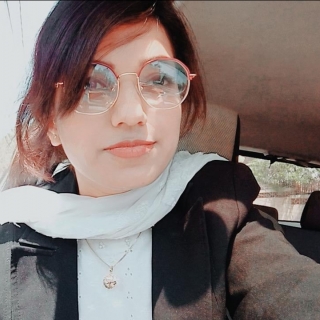 Adv Asma Zehra
Legal Consultant
Highly Motivated and Enthusiastic Young Advocate

Bio
Zehra is a practicing advocate of High Court, providing legal services to local and international client across the globe.
Having expertise in giving consultation to her clients in particular for family disputes, Immigration and Property matters and in general covers all areas of law like taxation , corporate and intellectual property rights.She has wide experience in Contract Drafting according to the Pakistani Laws, vetting of the contracts, advising for startup in opening franchises in Pakistan.
Zehra is also a motivational speaker working for women empowerment in her professional field, she is also provide career guidance to all aspirant career oriented women.
Zehra in a short span of time in advocacy career has earned a name and identity because of her client oriented dealing.She also runs an organization named Women in Law,an initiative by Young Lawyers.She is also the youngest female advocate who co-founded a law firm Sayyid and Shaykh(legal consultant and advocates ) in Karachi, Pakistan.
Assets
Work experience
Managing Partner at Sayyid and Shaykh(Advocates and Legal Consultant)
Associate Advocate at Jatoi and Company
Legal Advisor at PIA Airport Hotel
Awards
Youngest Female Advocate Co-founded a law Firm
Services
Islamic Services
Nikah
Advice on Shariah Matters
General Counselling
Wills & Inheritance
Majlis/Halaqa Services
Financial Guidance
Wills & Inheritance
Ethical Tax Consulting
Real Estate Planning
Psychological Counselling
Post-Marital Counselling
Pre-Marital Counselling
Teen Mentorship
Motherhood Support
Abuse Counselling
Life Counselling
Business
Legal Consulting
Start-Up Consulting
Denominations of Students