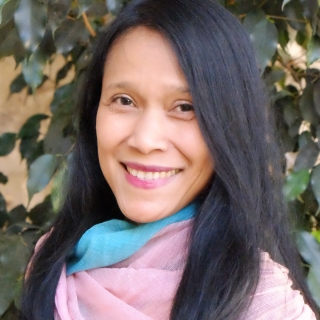 Dian Abdurachman, MBBS
Jungian Psychoanalyst (IAAP, AGAP-ZURICH, ANZSJA, ISAP-ZURICH)
Zurich-trained Jungian psychoanalyst with previous 10-years experience as a medical doctor in Australian public mental health services.

Bio
Dian is passionate in providing space to people of all faith to reflect on their inner and outer life.
After graduating from the University of Western Australia medical school, she worked mainly as a psychiatric registrar for 10 years, servicing patients across demographic background in West Australian public mental health services.
The love of exploration of inner and outer life brought her to Zurich, Switzerland, where she immersed herself in the formation to be a Jungian psychoanalyst for seven years until her graduation and return to Australia.
During that period, she worked as a psychotherapist in a private practice in Zurich and also at the International Institute for Management Development, Lausanne, Switzerland, providing short term psychotherapy for their MBA students as part of their professional development elective unit.
Her specialization is in deep psychological work to explore the vastness of the psyche, the conscious and unconscious aspects of the personality, and dream work. This process, that could potentially help us to know ourselves and the Creator, is an effort to discern our Nafs, Inshaa Allah.  
Assets
Education
Diploma of Analytical Psychology - ISAP Zurich, Switzerland (2014-2020)
MBBS - The University of Western Australia (1997-2002)
Work experience
Jungian Analyst - Private Practice, Perth-Australia (current)
Jungian Analyst in trainee - Private Practice, Zurich-Switzerland (2016-2020)
Professional Development Elective Analyst - The International Institute for Management Develepment, Lausanne-Swizerland
Psychiatric Medical Officer - Public hospitals, Perth-Australia (2004-2014)
Services
Psychological Counselling
Post-Marital Counselling
Pre-Marital Counselling
Stress/Time Management
Anxiety and Depression Counselling
Teen Mentorship
Abuse Counselling
Life Counselling
Denominations of Students