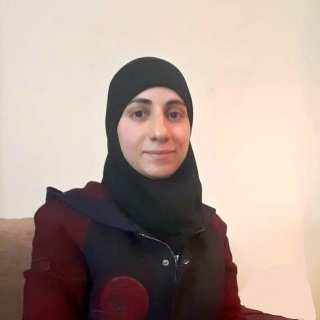 Doha Hosainy
Arabic and Quran Teacher
Arabic and Quran Teacher, Al-Sham Private University, Syria

Bio
Asalamu Alaykum, My name is Doha Hosainy and I am a Arabic and Quran Teacher. I graduated from Al-Sham Private University in Syria with a Bachelor's in Islamic Studies. I have over 15 years of teaching experience ranging in age from 3-15 years old. I also teach Islamic manners to young children. I also have experience in post and pre marital counseling. 
Assets
Education
Islamic Studies, Al-Sham Private University, Syria
Work experience
Arabic/Quran Teacher, 15 years
Services
Islamic Services
Advice on Shariah Matters
General Counselling
New Muslims & Shahada
Ruqyah
Friday Khutba
Islamic Studies
Arabic Language
Wills & Inheritance
Financial Guidance
Wills & Inheritance
Zakat Calculations
Childhood Islamic Education
Qur'an Studies - Memorization, Tajweed etc.
Arabic Language
Seerah & Storytelling
Five Pillars of Islam
Hadith Lessons
Islamic Manners & Etiquette
Psychological Counselling
Post-Marital Counselling
Pre-Marital Counselling
Marriage Growth
Denominations of Students