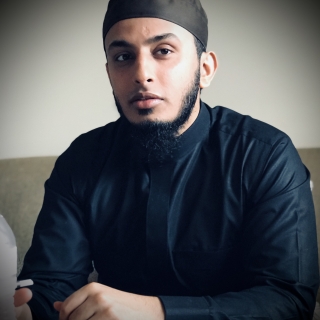 Imam Hasan Siddiqi, M.S.
Resident Scholar
Masters in Islamic Sciences from IOU and Masters in Islamic Theology from Darul Uloom NYC. Specialization in Sharia Law and Family Matters.
English
,
Arabic
,
Punjabi
,
Urdu

Bio
I have extensively studied Islamic Sciences for 7 yrs in Darul Uloom NYC and IIOU in Illinois. After graduating I privately studied Islamic Jurisdiction ie Fatwa, for 1 year. 
I have served as an Imam, nikah counselor, family counselor, Khateeb and formal instructor for 5 years. 
I am raised in the United States and thoroughly understand the situation on ground specifically to the youth and their struggles.
Video Presentation
Assets
Education
Masters in Islamic Theology from DUNY
Work experience
Imam at BCIC Houston
Instructor at QAFYS
Instructor (Ustaadh) at Darul Uloom NYC
Khateeb and speaker for various communities in NYC, Long Island and Houston
Languages
English
Arabic
Punjabi
Urdu
Services
Islamic Services
Nikah
Advice on Shariah Matters
General Counselling
Friday Khutba
Islamic Studies
Arabic Language
Majlis/Halaqa Services
Childhood Islamic Education
Qur'an Studies - Memorization, Tajweed etc.
Arabic Language
Seerah & Storytelling
Five Pillars of Islam
Hadith Lessons
Islamic Manners & Etiquette
Psychological Counselling
Post-Marital Counselling
Pre-Marital Counselling
Comprehensive Family Support
Teen Mentorship
Abuse Counselling
Denominations of Students