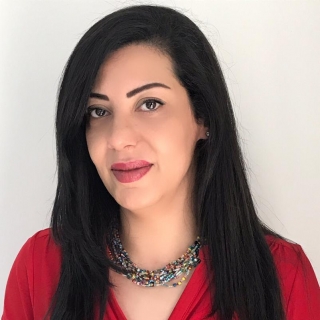 Hiba Al Samman
Psychological Counselor, HR Management Consultant
Higher Studies Diploma in Psychological Counseling and pedagogic and Vocational Guidance

Bio
Human resources management expert offering 18+ years of experience in developing and re-engineering comprehensive HR functions, collaborating with all levels of management teams, and cultivating positive work environments to support the corporate vision.
Known for building employee trust, achieving results, cost savings for several organizations. Highly effective at recruiting and developing key players in organizations of all sizes. Articulate, organized, and highly motivated. A creative thinker, problem-solver, and decision-maker who effectively balances the needs of employees with the mission of the organization. Strong communication, interpersonal relations, mentoring, negotiation, and organizational skills.
Background in start-up, turnaround, and ISO mandated environments.
Assets
Education
Higher Studies Diploma in Psychological Counseling and pedagogic and Vocational Guidance
Bachelor in Psychology
Work experience
Human Resources Director for 18+ years in Corporates, NGOs, and Educational Institutions
Freelance HRM Consultant for several companies at GCC
HR Trainer
Services
Psychological Counselling
Comprehensive Family Support
Anger Management
Stress/Time Management
Life Counselling
Business
Business Consulting
Presentations
Business Plans
HR Consulting
Career Counselling
Start-Up Consulting
Denominations of Students