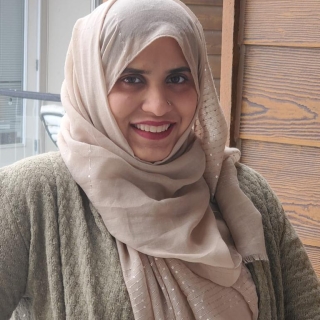 Insiya Raheem
Muslim Mental health and Wellness consultant
Unlock the Abundant mindset with regards to Time, Love and Money

Bio
Insiya Abdurraheem is the founder of The Millenial Muslimahood, a platform where women with a growth mindset find emotional balance and empower themselves with conscious choices. Her forte lies in imparting Islamic values and tools that empower the Muslimah. 
She has carved a niche for herself with her clinical experience as a therapist and trainer spanning a decade.  Her therapeutic orientation has been Rogerian, which is client-centered. She thinks a therapist should be able to work with different theoretical concepts based on the client's stage and needs. 
Off the clock, she is reading, exploring, journaling, and savouring life!
Assets
Education
Masters in Psychology
Advanced Skills in Counselling
Work experience
Psychological Counselor and trainer at Hyderabad Academy of Psychology(India)
Research Assistant and Online coach for Stanford University Program
School Counselor in schools in UAE
Services
Psychological Counselling
Post-Marital Counselling
Pre-Marital Counselling
Marriage Growth
Comprehensive Family Support
Anger Management
Stress/Time Management
Anxiety and Depression Counselling
Teen Mentorship
Abuse Counselling
Life Counselling
Business
Market Research
Presentations
Career Counselling
Start-Up Consulting
Denominations of Students