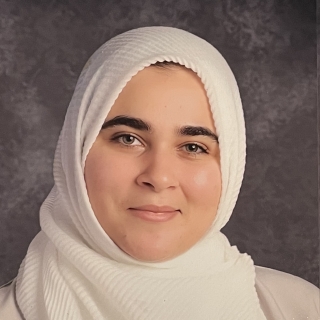 Teacher in Islamic studies, Quran and Arabic. Graduated from the American Open University

Bio
Professional profile
Exceptionally knowledgeable, creative and innovative Islamic studies teacher with a decade of experience teaching children the beauty of the holy Quran and how to relate it to their lives. Administered innovative instructional programs for Quran, Arabic and Islamic studies. Possess And educational philosophy that embraces the community vision for a rigourous academic program and champions the belief that all children can learn at high levels.
Education
The American Open University
* major: Islamic studies
* Bachelor's in 2017
Associates and liberal arts/general studies
Wright college 2007-2009
Experience
Full-time Islamic studies teachers In a private school
Homeschooled Quran for children
Volunteered in Muslim community centers
Immense ability to work under high-pressure pressure
Solid experience of teaching Quran  in Arabic language
Strong command over the Arabic language both oral and written
Strong ability to effectively teach the basic and advanced rules of Tajweed
Taught students holy Quran & Tajweed 
Developed performance objectives improvement plans for Islamic behavio
Assets
Education
The American Open university 2017.
Associates in liberal arts/general studies Wright College 2007-2009
Work experience
Full-time Islamic studies, Quran and Arabic teacher
Homeschooled Quran for children
Volunteered in Muslim community centres
Awards
Systematic and organised award
Services
Islamic Services
Islamic Studies
Arabic Language
Majlis/Halaqa Services
Childhood Islamic Education
Qur'an Studies - Memorization, Tajweed etc.
Arabic Language
Seerah & Storytelling
Five Pillars of Islam
Hadith Lessons
Denominations of Students