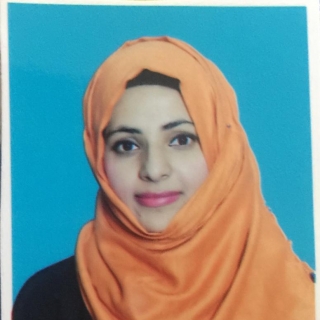 Dr. Khalida Siddique Mughal
Psychologist \Speech Language Pathologist
Clinical Psychologist and Speech Language Pathologist ,Counselor ,Life Coach ,Grief coach

Bio
Expertise in speech, language, voice and laryngeal disorders, hearing impairment, and swallowing memory related disorders and psychotherapy services to children, adolescents and adults .probably you wanted to be self actualized person ,may be personality enhancement is your goal or you are tired, bruised and exhausted from your daily life circumstances .she being a experienced professional seeks at its high your well being and approval of your problems without being biased at the ease of your home.
Certifications are as follows :
Psychology of Personality at Monash University Australia.
Neuroleadership and Educational Neuroscience at Central Queensland University Australia
Basic Microbiology at WHO
Life Sciences and Health Care Virtual Program at Hogan Lovells US
Climate Change and sovereign risk at Asian Development Bank
Assets
Education
Bachelor of Science , Clinical Psychology, Foundation University, Islamabad | 2013-2017
MS speech Language Pathology
National Youth financial literacy program at State Bank of Pakistan
• Acceptance of research abstract at 3rd international rehabilitation conference.
Work experience
Post graduate Trainee Railway Hospital Rawalpindi | April 2019 – Oct 2019
Principal, The Cambridge International School System |Oct2021-present
Clinical Psychologist, Self-Actualization Foundation | Dec 2020 –Oct2021
Speech Language Pathologist Nescom Hospital Islamabad |Jan 2019 - March 2019
Services
Islamic Services
General Counselling
Islamic Studies
Psychological Counselling
Post-Marital Counselling
Pre-Marital Counselling
Anger Management
Stress/Time Management
Anxiety and Depression Counselling
Motherhood Support
Life Counselling
Business
Presentations
Career Counselling
Denominations of Students