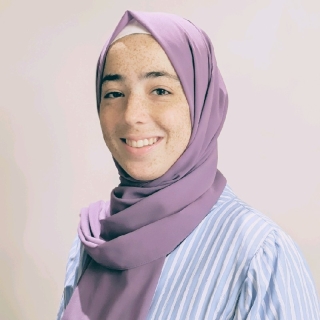 Leila Haffar
Business Consultant, Mentor
Open to opportunities, and sharing my skills and experiences with others

Bio
Experience in Management Consulting at Accenture and Capgemini in Health and Public Services. Specialism includes: Communications and Engagement, Change Management, Learning and Development and Project Management. 
I mentor students who are looking to begin their corporate career, helping them with: presentation skills, interview skills, CV's, case study prep and general mentoring. I believe it's important to prep students on how to ensure their religion is never undervalued at the expense of their career, and provide tips on maintaining their identity in difficult environments.
I mentor both university students, as well as those in secondary school to maintain their Islamic identity and balance it with their studies, and desire to "fit-in" at such an important point in their life. My key focus here is to relate to the students, and guide them through any challenges they may be facing.
I also provide voice-overs and support in editing online Islamic content, to ensure quality and professionalism in the field.
Assets
Education
BSc International Business, Finance and Economics
Work experience
Information Manager - Department for Education (July 2021 - Present)
Commercial Analyst - AddVantage Technologies (Feb 2021 - April 2021)
Management Consultant Analyst - Accenture (Sep 2019 - Sep 2020)
Awards
University of Manchester Commitment to Social Responsibility Scholarship
Services
Childhood Islamic Education
Hadith Lessons
Islamic Manners & Etiquette
Psychological Counselling
Business
Business Consulting
Career Counselling
Denominations of Students