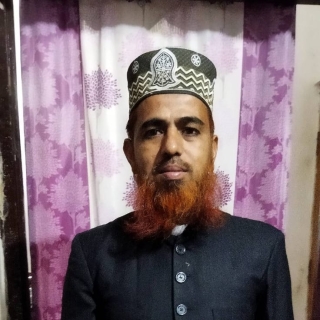 Mohammad Masood alam
Quran Teacher & Imam
I am a hafiz! i want to teach students to make our children religious and make them learn about islam and the sacrifices that our prophets.

Bio
I possess 25 years of teaching experience in Quran studies, specializing in hifz, tajweed, and recitation. My understanding of Islam is extensive, and I am dedicated to providing the best possible instruction. Rest assured, I will strive to give my utmost effort.
Video Presentation
Assets
Work experience
I was an imam in a mosque for almost 16 years.
Awards
I was awarded a certificate for working with all my dedication and hardwork
Services
Islamic Services
Advice on Shariah Matters
General Counselling
Friday Khutba
Islamic Studies
Childhood Islamic Education
Qur'an Studies - Memorization, Tajweed etc.
Seerah & Storytelling
Five Pillars of Islam
Hadith Lessons
Islamic Manners & Etiquette
Psychological Counselling
Stress/Time Management
Teen Mentorship
Life Counselling
Denominations of Students