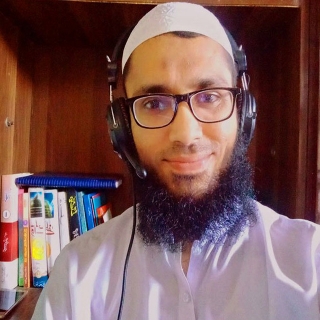 Haifz Muhammad Faheem, Imam
Imam | Online Quran Teacher
Quran and Tajweed Teacher authorized in Qirat Hafs

Bio
Assalam-u-Alaikum!
Respected Parents/Guardian/Students
Are you looking for a Quran Teacher? Well, I'm here to help you/your kids in Quran Reading from basic to advanced. I need your trust to get started. InshaAllah, my teaching will never disappoint you. Because Quran Teaching is my passion. The most important thing in my teaching is that I do multiple repetitions and revisions with my respected students for 100% satisfaction. InShaAllah, you'll love my recitation and way of teaching. Alhamdulillah, I've great experience of more than 11 years in Quran Teaching.
I'm available for you. Just send me a message. InshaAllah, you'll get all guidance about Quran reading & recitation. Alhamdulillah, I'm authorized & have the ijazah & Shahadah Certificates.
I'll teach you:
1. Arabic Alphabetic Proper pronunciation (Al Qaidah Al Nooraniyyah)
2. Quran Reading & Recitation with complete Tajweed
3. Complete Salah
4. HIfz Complete or Memorization of Last 20 Surah & some specific Surah Like Surah Yaseen / Rahman / Mulk / Muzzammil / Juz Amma Complete on your wish.
5. Daily Routine supplications
6. Salah (Prayer), Janazah, Wuzoo etc.
7. Basic Islamic Edu
Video Presentation
Assets
Education
Hifz-ul-Quran & Tajweed From Wifaq-ul-Madaris Al-Arabia Pakistan
الشھادۃ العالمیۃ ، Islamic Scholar (Quran,Hadith,Fiqh,Arabic) From Jamia Darul Uloom Karachi, Pakistan
Master's degree, Islamic Studies From University of Karachi
Work experience
Imam at Jama Masjid Shafi at Shafi Gluco Chem Pvt. Ltd. Apr-2028 to Present
Quran Teacher since my student life from 2009 to Present
Services
Childhood Islamic Education
Qur'an Studies - Memorization, Tajweed etc.
Arabic Language
Five Pillars of Islam
Islamic Manners & Etiquette
Denominations of Students