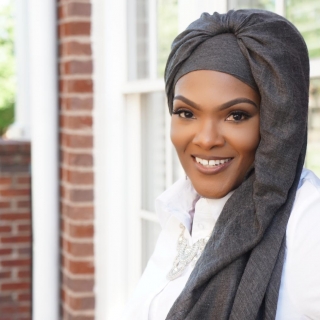 Naaila Moumaris-Clay , MS, NCC
Mental Health and Couples Counselor
The Wellness Whisperer

Bio
The journey towards mental and emotional wellness can be transformational. With a Master's degree in Mental Health Counseling and a fulfilling 27-year career in the mental health field, I offer a blend of professional knowledge and heartfelt compassion. My work has gained recognition both locally and nationally. I have counseled persons worldwide on a myriad of mental health topics, including women's issues, relationship dynamics, support for the recently divorced, trauma recovery, and anxiety management. My faith, along with heartfelt testimonials from those I've had the privilege to serve, truly underpin my commitment to mental health advocacy.
Moreover, I specialize in offering non-judgmental and compassionate environment where you can confront these deeply personal experiences. My approach is a balanced mix of clinical expertise, spiritual insights, and wisdom derived from "good home training".
I'm proud to share my influence extends across five continents, and my YouTube Counseling channel ranks 11th worldwide. The steps toward emotional wellness could be the best decision you make for yourself. I encourage you to take that first step. Schedule a session with me. 
Assets
Education
MS Mental Health Counseling
Work experience
GLI Counseling Services LLC (owner)
Services
Islamic Services
General Counselling
New Muslims & Shahada
Psychological Counselling
Post-Marital Counselling
Pre-Marital Counselling
Marriage Growth
Comprehensive Family Support
Anger Management
Stress/Time Management
Anxiety and Depression Counselling
Motherhood Support
Denominations of Students