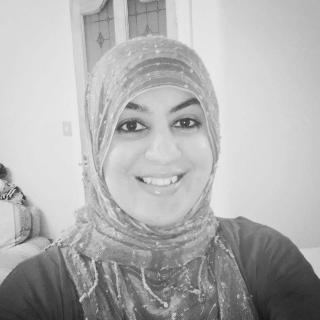 Nadia Leona Yunis, LLM
Personal Development Trainer
Queen of Inspiration & Motivation™ | Helping You Heal And Transform Your Toxic Mindset | Inspiring & Motivating H.O.P.E back into lives!

Bio
An international personal development trainer, speaker, coach, consultant.
Providing personal development and mindset transformation training for corporations and organizations as well as private individual and group mentoring and coaching for excellence performing achievers.
Nadia has 27 years of theoretical and practical experience in faith-based spiritual and personal development training and is on a lifelong quest to learn, grow, transform into a valuable asset for humanity.
Nadia is a spiritual, creative, personal peak performance, and mindset transformation mentor-coach-trainer, who will help you create positive changes in all areas of your life so you can live upon the deen and prepare for your best after-life now.
Nadia uses her creativeness to help you tap into your inner self to find solutions to your challenges and connect with Oneness (helping you strengthen your worship).
Nadia will help you find your unique purpose in life and help you connect it with our ultimate purpose of worshipping God, Allah (SWT). 
Nationality
British Kashmiri
Video Presentation
Assets
Education
LLM International Human Rights
BA Islamic Studies
LLB (Hons) Law and Criminal Justice
BA Criminal Justice
Work experience
Mercy Mission UK 2008-2018
Awards
GGA - Global Goodwill Ambassador 2018
The Best Up-and-Coming Inspirational Influencer 2017 Nominee
Services
Islamic Services
Islamic Studies
Majlis/Halaqa Services
Childhood Islamic Education
Qur'an Studies - Memorization, Tajweed etc.
Seerah & Storytelling
Five Pillars of Islam
Hadith Lessons
Islamic Manners & Etiquette
Psychological Counselling
Stress/Time Management
Teen Mentorship
Denominations of Students