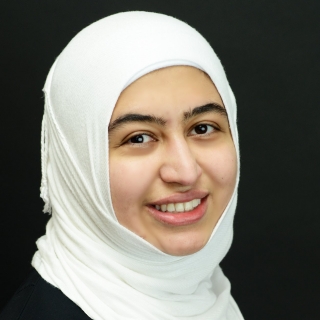 Noura Sheikhalzoor, MSc, RD, CDE
Dietitian
Registered Dietitian in Women's Health and Diabetes

Bio
Salamualaikum! I'm Noura, your endocrine dietitian.
I help you overcome PCOS, diabetes, or hypothyroidism by empowering you with knowledge and skills to nourish your life and claim your health.
Nutrition and lifestyle are essential treatments for PCOS, diabetes, and hypothyroidism. I've worked with many people living with those conditions.
I came to nutrition and dietetics from my big love of science that started in childhood. I pursued my dream to become a Registered Dietitian after completing a BSc in Dietetics at the United Arab Emirates University, Dietitians Pre-Registration Program at Ryerson University, and an MSc in Nutrition at the University of Saskatchewan. 
I also gained my Certified Diabetes Educator certificate from the Canadian Diabetes Educators Certification Board after my experience working with people with diabetes.
Assets
Education
BSc in Dietetics
MSc in Nutrition
Work experience
Registered Dietitian at Nourish with Noura
Services
Denominations of Students