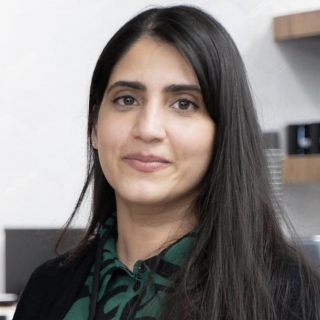 Rabea Sultan Soofi
Director | Mediator | Women's Leadership Coach
You can be boundless in your goals and achievements. Believe it!

Bio
If there is one I am passionate about in life, it is empowering others to realize their potential, especially my fellow muslims. 
By day I work in international development in the Canadian charity sector, creating sustainable solutions to poverty ridden communities and those facing human rights challenges as a result of conflict and climate change; building the capacity of others to not just survive but live through challenging circumstances and support their loved ones. I am also a certified conflict resolution mediator from the United Kingdom.
In my downtime I coach young muslim women who want to take their confidence to the next level and propel them to excel in leadership roles. I also have the privilege to mentor students by invitation from universities and colleges. 
My commitment is to helping you reframe your mindset, demand what you deserve and help you step into your confident self and thrive.  
 
Assets
Education
University of Toronto, Hon. B.A. Specialist in Political Science
University of Toronto, Minor in French as a Second Language
York University, Certificate in Refugees and Forced Migration
The Graduate Institute Geneva, Certificate in Global Challenges in Development
EU Global Campus for Human Rights, Certificate in Gender-Based Violence in Migration
Norwegian Refugee Council, Protection Capacity Certification
Work experience
Regional Coordinator, Learning and Development, OSCE Special Monitoring Mission to Ukraine
Learning and Development Officer, OSCE Special Monitoring Mission to Ukraine
Programme Coordinator, Lifeline Syria, Toronto, Canada
Programme Officer, United Nations Association in Canada
GBV Protection Officer, United Nations High Commission for Refugees
Services
Psychological Counselling
Stress/Time Management
Life Counselling
Denominations of Students