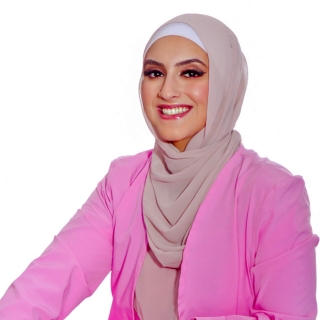 SAFA Al-Chami
Qualified NLP practitioner, Lifestyle and Business Coach
If you choose to change nothing then nothing ever changes.

Bio
I have been working with helping peoples mindsets for about 4 years now. I started my journey as a business coach as i helped millions of people through social media to increase their sales revenue and brand awareness online. I dedicated myself to helping people identify their strengths and weaknesses in their mindset. We are quick to realise that mindset success is business success. 
I have spoken at many events as a motivational speaker to inspire people to continuously change their mindset and change their lives. My main objective is to get people out of their comfort zones and out of the survival mode and into the thrive mode. I want people to live their lives through a new perspective. 
Recently I successfully completed my Diploma in Neuro Linguistic Programming and Time line therapy. This is my new set of techniques to assist in trauma therapy, Business coaching and mindset. 
You are always 1 choice away from a completely different life. 
Let's aim to make it a positive one for you and the people around you. 
Nationality
Australian- Lebanese
Assets
Education
Diploma in Early Childhood and Care
Diploma in NLP
Coaching
Time-Line therapy
Services
Psychological Counselling
Post-Marital Counselling
Pre-Marital Counselling
Marriage Growth
Comprehensive Family Support
Anger Management
Stress/Time Management
Anxiety and Depression Counselling
Teen Mentorship
Motherhood Support
Abuse Counselling
Life Counselling
NLP & Hypnosis
Business
Business Consulting
Career Counselling
Start-Up Consulting
Marketing Consulting
Denominations of Students