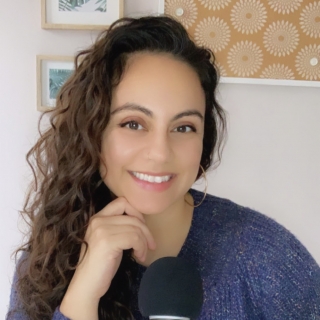 Seema Khan
Certified Peaceful Parenting Educator
Breaking generational cycles and bringing peace to Muslim homes.

Bio
My passion lies in creating a judgement free zone for parents while shifting perspectives on children and what day to day family life can be. 
 
My approach makes room for deeper understanding, empathy, and connection. 
The Love And Let Grow approach covers:
- Personal history/how old wounds play a role in your parenting approach and how to heal those wounds to move forward with more peace 
- Practical parenting tools to implement right away
- Customized Resources from many different sources that are specific to your concerns and help you along your parenting journey 
- Child Psychology:
      • Understand your child's development to get a better grasp on why they do what they do and how to help guide them in the most efficient and effective ways.
     • How to engage your child in fruitful conversations about difficult and or/necessary topics   
     • Meeting your child's basic needs and how unmet needs play a role in behavior 
Nationality
Pakistani Puerto Rican American
Assets
Education
Certified Peaceful Parenting Coach
Work experience
5 years Islamic private school teaching experience
5 years Homeschool teaching experience
8 years as a youth coach
3 years as a day care teacher
Speaker at the Hearts Minds and Families summit 2020 and 2021
Services
Psychological Counselling
Comprehensive Family Support
Motherhood Support
Denominations of Students