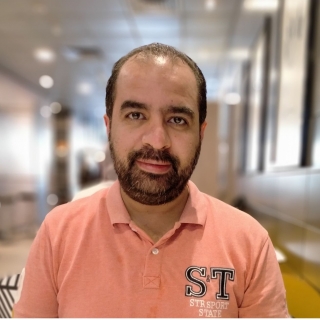 Shreif Elsaid, Shreif
Quran Tutor
I will be your Quran tutor for Tajweed, Recitation, and Hifz.

Bio
I am a network and computer engineer I have more than 16 years of experience in the field of information technology. I can do technical translation for articles, magazines, and websites. I am fast and accurate. I offer an online Tajweed course for those who want to learn Quran online with Tajweed.
In our online Tajweed course, the students learn about the rules of pronouncing the words of the Quran with perfection. By taking our online Tajweed classes, the students know how to read Quran with Tajweed proficiently.
You will Be able to recite the Qur'an smoothly, confidently, and without hesitation. 
Assets
Education
BSC of Engineering, Control, and Computer
Islamic Studies in Saudi Arabia
Islamic Studies at Zad Islamic Academy
Work experience
I have taught Quran and Tajweed for more than 5 years in mosques and on Fiverr platforms.
Services
Islamic Services
General Counselling
Ruqyah
Islamic Studies
Arabic Language
Majlis/Halaqa Services
Childhood Islamic Education
Qur'an Studies - Memorization, Tajweed etc.
Arabic Language
Seerah & Storytelling
Hadith Lessons
Islamic Manners & Etiquette
Psychological Counselling
Motherhood Support
Life Counselling
NLP & Hypnosis
Denominations of Students