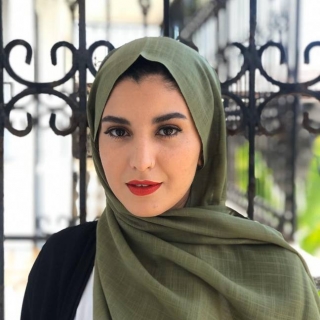 Soumaya Ettouji
Mindset Coach
Self-love and compassion coach with a focus on post-divorce healing.

Bio
Salams!
I am a certified NLP, hypnotherapy, and timeline therapy coach. I'm passionate about helping women who are struggling to love themselves and feel confident in their skin.
I have faced many challenges in my life: a divorce, homelessness, being separated from my daughter, losing faith... All those have led me to understand how to overcome any hardship that came my way by developing a resilient and positive mindset, which is what I support my clients with now.
I have 2 years of experience coaching more than a hundred women, in 1:1 or group settings, too:
- Let go of their limiting beliefs
- Practice self-compassion
- Learn how to do inner child work
- Work on their attachment style
- Let go of their fear
- Better their connection with Allah
- Reduce anxiety, stress, negative thoughts
- Create a life vision and goals that excite them
- Organise their time better
- Trust their intuition and reduce self-doubt
- Create spiritual routines that fulfill them using meditation, EFT tapping, the law of attraction, dhikr, dua, and more!
All my clients have experienced positive mindset shifts within weeks of working with me and this can be you too
Assets
Education
Life coaching certification
Timeline therapy certification
Hypnotherapy certification
Work experience
Certified Life Coach
Experienced Social Worker
Services
Psychological Counselling
Anger Management
Stress/Time Management
Anxiety and Depression Counselling
Motherhood Support
Life Counselling
NLP & Hypnosis
Denominations of Students