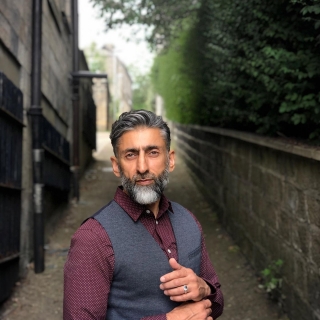 Tafazal Mohammed, MA
Award Winning Marriage Champion, Coach and Mentor
Helping Muslims to Create, Cultivate, and Celebrate Love

Bio
As a certified and international award-winning relationship coach, I know that marriage brings with it so many pressures; children, paying bills, managing a home etc - sometimes these can spill over into your relationship so that you feel disconnected, emotionally drained or that you're doing it all alone.

I also know that with a few adjustments and a conscious effort to prioritise each other, these issues can be addressed.
Many couples have approached me, expressing frustration or overwhelm when trying to do something; they've found the process either confusing or lengthy.
Some are desperate to avoid ongoing stress and the prospect of separation.
The solution: THRIVE
A programme starting with a highly regarded and extensively tested relationship assessment, which has been around for 35 years, followed by 1-3 sessions based on the couples' needs.
This approach is unique as I do these sessions with my wife, who is also a certified coach.
I have been featured on Islam Channel, British Muslim TV, The BBC, The Muslim Vibe and as a podcaster.
I also work with individuals who have experienced a break-up through a 90-day programme called ARC.
Please message me to find out more.
Assets
Education
Level 3 Diploma Life Coaching
Masters Community Leadership
Awards
Best Relationship Coach (Go Master Coach)
Services
Psychological Counselling
Pre-Marital Counselling
Marriage Growth
Comprehensive Family Support
Life Counselling
Denominations of Students