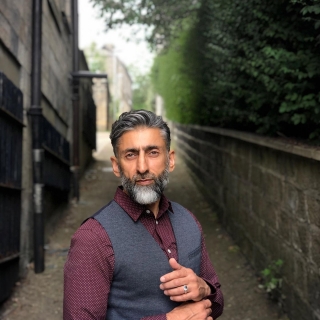 Tafazal Mohammed, MA
Award Winning Relationship Coach & Mentor
Helping Muslim Couples To Repair & Grow Their Marriages ▶ Conflict Resolution ▶ Communication Skills ▶ Scientific Assessment

Bio
Assalamu alaikum!
I'm a certified and international award-winning relationship coach specializing in Muslim marriage. 
So, what sets me apart from traditional counseling and therapy? I offer expert guidance and support that is solution-focused, specifically tailored to Muslim couples seeking marriage advice and relationship counseling. With a deep understanding of the intricacies of Muslim marriages, I assist couples in navigating these difficulties and finding a path towards repair, reconnection, and harmony.
In addition to one-on-one sessions, I also provide couples sessions, allowing husband and wife to embark on this transformative journey together. Joining me in facilitating these sessions is my wife, who is also a certified coach. Together, we offer a holistic and comprehensive approach designed for the specific needs of Muslim couples.
Whether you're feeling overwhelmed, facing ongoing stress, or fearing the possibility of separation, I encourage you to get in touch. Remember, seeking guidance is a courageous step towards revitalizing your marriage and finding the happiness and fulfillment that you deserve.
May peace and blessings be upon you.
Assets
Education
Level 3 Diploma Life Coaching
Masters Community Leadership
Awards
Best Relationship Coach (Go Master Coach)
Services
Psychological Counselling
Pre-Marital Counselling
Marriage Growth
Comprehensive Family Support
Life Counselling
Denominations of Students