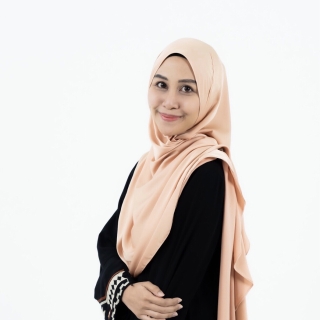 unaisah adam
Counsellor / Ustazah
Time is a gift to serve

Bio
Background:
1. Experience in giving religious guidance and motivations for youths and adult since 2019.
2. Experience in content creations and curriculum development since 2019
2. Experience in counselling practice since 2020
3. Experience in financial assistance - zakat since 2022
Singapore based
Assets
Education
BA Hons Quran Hadith
Post Graduate in Counselling Psychology
Work experience
Counsellor
Social work
Content Creation
Freelance Writer
Freelance Speaker
Services
Islamic Services
General Counselling
New Muslims & Shahada
Islamic Studies
Childhood Islamic Education
Qur'an Studies - Memorization, Tajweed etc.
Five Pillars of Islam
Hadith Lessons
Islamic Manners & Etiquette
Psychological Counselling
Post-Marital Counselling
Pre-Marital Counselling
Marriage Growth
Comprehensive Family Support
Anger Management
Stress/Time Management
Anxiety and Depression Counselling
Teen Mentorship
Motherhood Support
Abuse Counselling
Life Counselling
Denominations of Students